Read Time:
2 Minute, 11 Second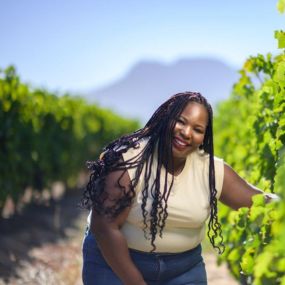 The distinct quality and design of HER wines has a flare of opulence infused with a feminine African style that reflects the confidence and beauty of the shero's that nurture the grape vines.
HER wine collection was launched in 2020 and is represented by a team of young black women that had worked in the wine industry. Combining their skills to create a one-of-a-kind offering that would relate to powerful and graceful women from all strides of life.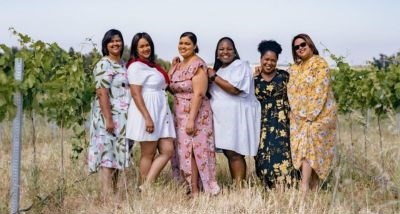 General manager and winemaker, Praisy Dlamini, believes that having each spent several years working in the wine industry, they saw a gap in the market for an all-female, all-black business that could combine their skillsets to offer a unique proposition, a wine brand women could be proud of.
The name was chosen as a representation to the sisters, mothers, daughters, and grandmothers that strive to make the world a better place and retire to an intricate, modestly priced, bottle of HER wine with family and friends.
HER wines have a distinct flavour profile that is tailored to tantalise the palate while giving you the calming feeling of unbridled bliss. This is achieved through the selection of locally sourced high-quality grapes from the different outskirts of the Cape Winelands that are picked at optimum ripeness and maturity.
"We pride ourselves on sourcing the best grapes from local vineyards as it gives us control over the complexity and depth in flavour in each collection, satisfying the avid local wine buyer. "says Dlamini.
Supporting the local economy has been a core part of HER wines mission to give back to the community. They have pledged to contribute 2% of their profits to a scholarship fund that enables young, talented, and driven individuals to achieve their dreams through the HER Wine Collection Bursary.
The first two scholars to receive funding from the bursary have started their journey and will be mentored by the HER wines team. They will learn critical skills related to starting a business and overcoming the challenges associated with entrepreneurship.
"We are a group of trailblazers, growing a business in unchartered territory. We're passionate about investing in more young women who will be pioneers in their own fields while they inspire others to reach higher and wider," says Dlamini.
Their drive to build on the success of HER wine is matched only by the desire to pass on the opportunity to other young black women who are eager to empower themselves. The HER wines team pride themselves as champions of talent that build opportunities for others to succeed in their wake.