Read Time:
3 Minute, 6 Second
Joburg's leading Arts Festival returns, and it's bigger and better than ever! The Redhill Arts Festival (#RedFest2023), proudly presented by Redhill School in Morningside, will take place from Friday, 28 to Sunday, 30 July. This highly anticipated event will bring together some of the most renowned names in theatre, music, and the arts, inviting attendees to experience an unforgettable celebration!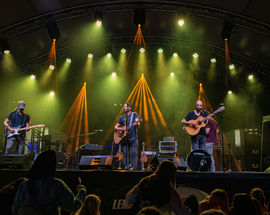 This year's annual event promises to make full use of Redhill School's extensive grounds, offering a diverse range of activities for attendees of all ages. Visitors can immerse themselves in a massive outdoor music festival, enjoy a wide variety of captivating theatre productions, explore a carefully curated art exhibition, discover a magical children's entertainment area, and indulge in a delightful Sunday Family Picnic. Additionally, an outdoor artisanal market will be available for attendees to enjoy between productions.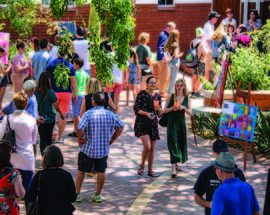 According to Joseph Gerassi, Executive Head at Redhill School, the Redhill Arts Festival offers an unprecedented level of entertainment. "Where else in Joburg can attendees choose from 34 incredible theatre productions, including WOZA ALBERT, DEFENDING THE CAVEMAN, THE DRESS CODE, and OH, WHAT A NIGHT?" he says. "The MusicFest on Saturday, 29 July, boasts an outstanding lineup with JESSE CLEGG and MI CASA headlining the event. On Sunday, the Family Picnic promises a magical experience, featuring a highly-anticipated performance by the MZANSI YOUTH CHOIR, who recently received the first-ever audience golden buzzer at America's Got Talent, securing their spot in the Semi-Finals in August."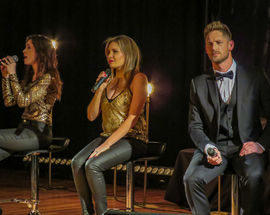 The children's lineup at the Redhill Arts Festival offers top-notch entertainment right on your doorstep. WALTON'S WONDERLAND will feature dedicated childminders, giant outdoor games, inflatables, Art Jamming, beading, takkie painting, sand art, face painting, stilt walkers, and balloon artists. Additionally, four spectacular children's theatre productions await, along with internationally renowned magicians and mind-blowing illusionists. #Redfest2023 is truly the ultimate destination for children!
The renowned 3-day ARTISANAL MARKET will showcase over 40 high-end, carefully curated market stalls, proudly representing South African craftsmanship. Joburg's finest food trucks, as well as a dedicated beer, wine, and G&T area, will provide delicious options to enjoy throughout the festival. Live entertainment will be on offer on the Friday and Saturday. And of course, no arts festival would be complete without an innovative and exciting art exhibition. This year's exhibition, curated under the theme, "The intersection of art, hope, and societal change," is set to attract art enthusiasts of all levels, offering something for every budget.
Since its launch in 2017, the Redhill Arts Festival has quickly gained recognition as the go-to event for celebrating and embracing the arts in one extraordinary venue. Each year, the festival attracts a diverse range of up-and-coming artists and performers, while also showcasing some of South Africa's most exceptional talent.
"2023 will mark the biggest Redhill Arts Festival to date," explains Joseph Gerassi. "Not only does the festival aim to provide the wider Joburg community with an unparalleled experience in Gauteng, but with the generous support from Standard Bank, Waltons, and SAB, we have also been able to expand this year's festival to accommodate even more theatre productions and artists. This support not only helps artists generate much-needed revenue as they continue to rebuild after the challenges of COVID-19 but also extends their reach and opens up new opportunities for future performances."
Needless to say, the Redhill Arts Festival is THE place to be for Joburgers from 28 – 30 July. Whether passionate about the arts or looking for a phenomenal day out that will prove to be the highlight of 2023, #RedFest2023 has it all.
Visit www.redfest.co.za for more information, a detailed programme, and direct links to book via TicketPro.