Read Time:
2 Minute, 6 Second
The art of storytelling is synonymous with Roodeberg, the iconic red blend that
continues to conjure up cherished memories in the hearts and minds of wine lovers across the globe after more than seven decades.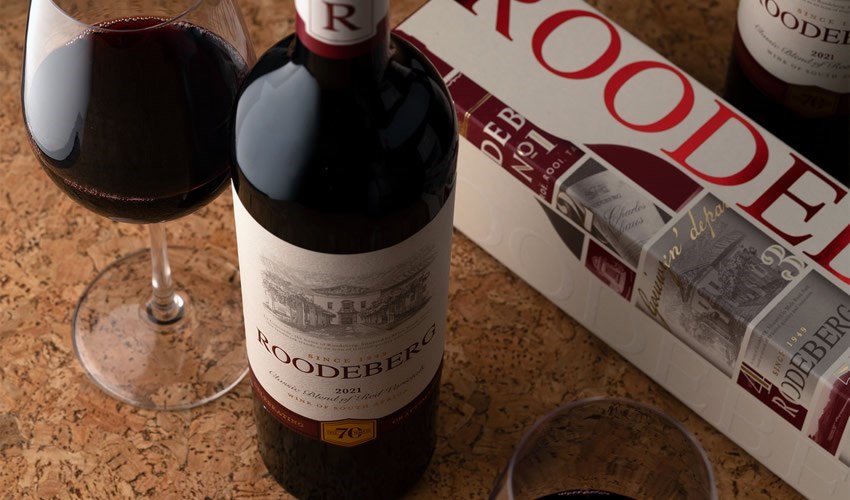 In celebration of Father's Day on Sunday, 18 June, Roodeberg has released an eye-catching, limited edition gift pack festooned with striking snapshots that visually bring the wine's rich storytelling legacy to life.
The Roodeberg story is the stuff of legends ever evolving since the first release in
1949 of the master's secret blend. The progeny of two existing red wines, Rodeberg
One and the more full-bodied Rodeberg Two, Roodeberg's Classic Red blend was the brainchild of Dr Charles Niehaus, a renowned pioneer of South African wines.His inspiration for the name came from watching an incredible sunset cast over the mountains while sitting at his desk in Paarl harking back to the beautiful vineyards of Rothenberg during his studies in Geisenheim, Germany. Dr Niehaus insisted the name, Roodeberg, should be written with two Os so as not to confuse this distinctly South African wine with the town in Germany.
Produced exclusively for export and only released onto the South African market in 2004, no red wine was harder to come by, weaving the beginnings of Roodeberg's colourful tapestry of wine folklore. The wine's scarcity gave rise to countless under-the-table exchanges of Roodeberg for sought after rugby tickets, Kruger Park bookings, weekend get-aways and the like. An article in the January 1986 issue of Wynboer magazine explains: "For its lucky owner, a bottle of Roodeberg can procure test tickets, biltong, the use of a beach cottage … name it!"
A true South African original, Roodeberg has been bringing friends and families
together and creating memories of people, places and occasions, and sharing
special life-changing moments over many generations, often with rare vintages
squirreled away.
The evolution of Roodeberg continues today in step with changing times, yet the
wine remains a timeless classic firmly rooted in history with a story in every bottle.
The beautifully nuanced Roodeberg Classic Red blend erupts in your glass with
aromatic layers of fresh red and dark fruit, cassis and hints of spice and dark
chocolate. The texture is elegant and soft with notes of cedar oak and dark plums,
supported by silky tannins that linger long after the last sip.
The Roodeberg Classic Red blend with gift pack is available at leading stores
countrywide at a suggested price of R109,99.